Configuration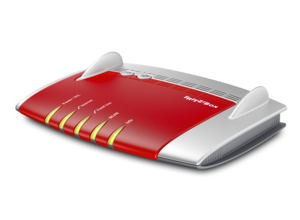 Configuration takes place through a WEB interface:
This configuration applies to Fritz!Box using version 6.83, so models are: 7490, 7560, 7430, 7272, 7390, 7581.
Assistants > my numbers





Add number





Chose between "IP based connection" (no RTG o ISDN, only VoIP) and "Fixed connection or DSL". Let's select, for example, the first:




Registration parameters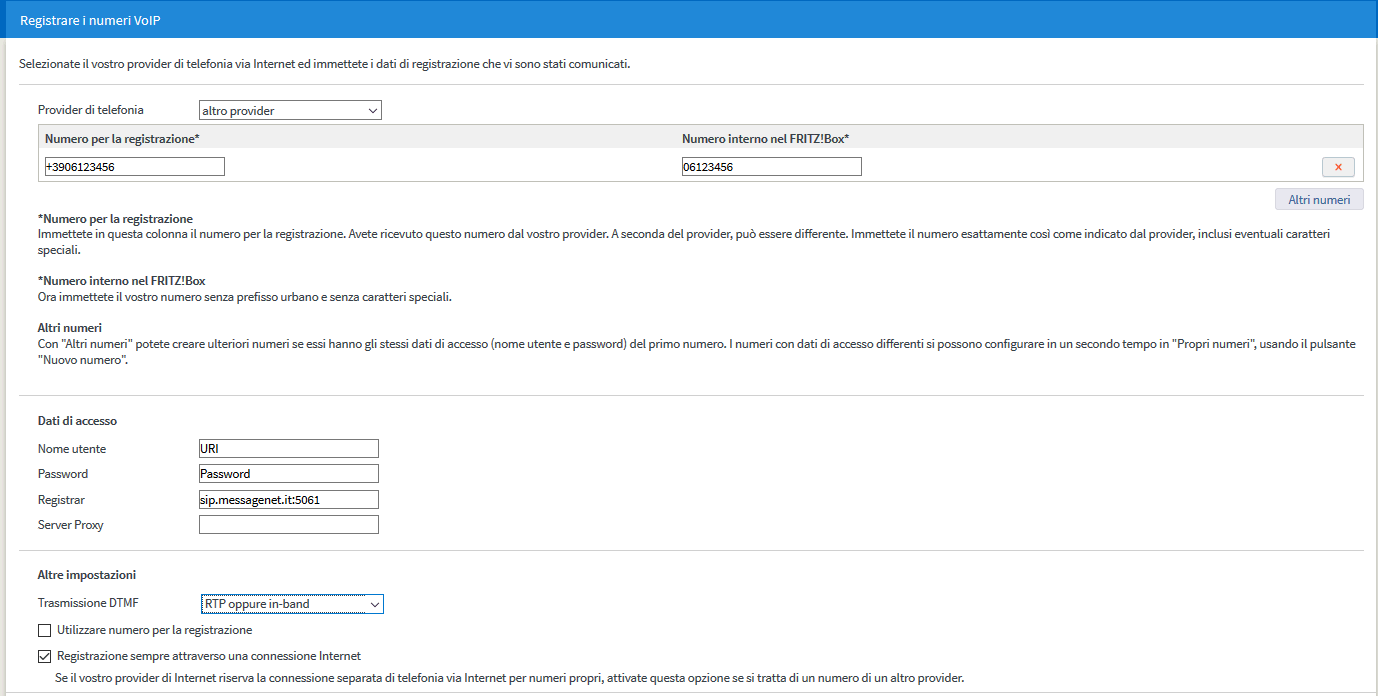 Click on Next, check the configuration and go on (clicking on next).

Once registered, in Telephony > My numbers > Edit number, enter the configuration named Messagenet and change the packet size in millisenconds, by selecting "20" from the menu.


NAT Traversal issues
If the FRITZ!Box is connected by the socket LAN1 as WAN behind another Modem(Router), inside the menu Telephony > My numbers > Settings activate the option for the voice packets forwarding and select 30sec from the menu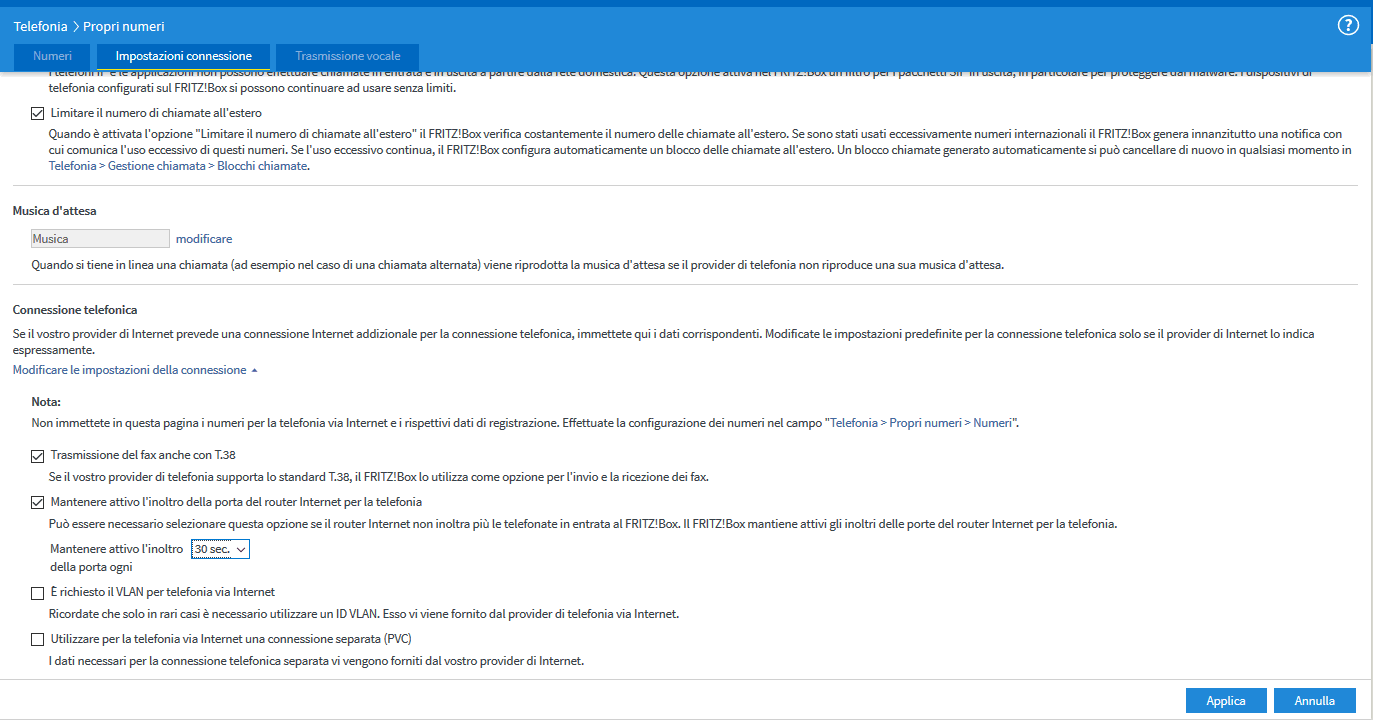 TCP transport Configuration
In order to connect to our server using SIP over TCP, configure your Fritz!Box as shown below: