Configuration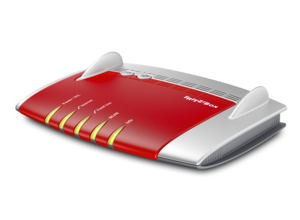 Configuration takes place through a WEB interface:
This configuration applies to Fritz!Box using version 6.83, so models are: 7490, 7560, 7430, 7272, 7390, 7581.
Assistenti > Gestione dei propri numeri





Aggiungi numero





Selezionare tra Connessione basata su IP (no RTG o ISDN, solo VoIP) e Connessione di rete fissa e connessione DSL. Selezioniamo ad es. la prima...




Parametri di Registrazione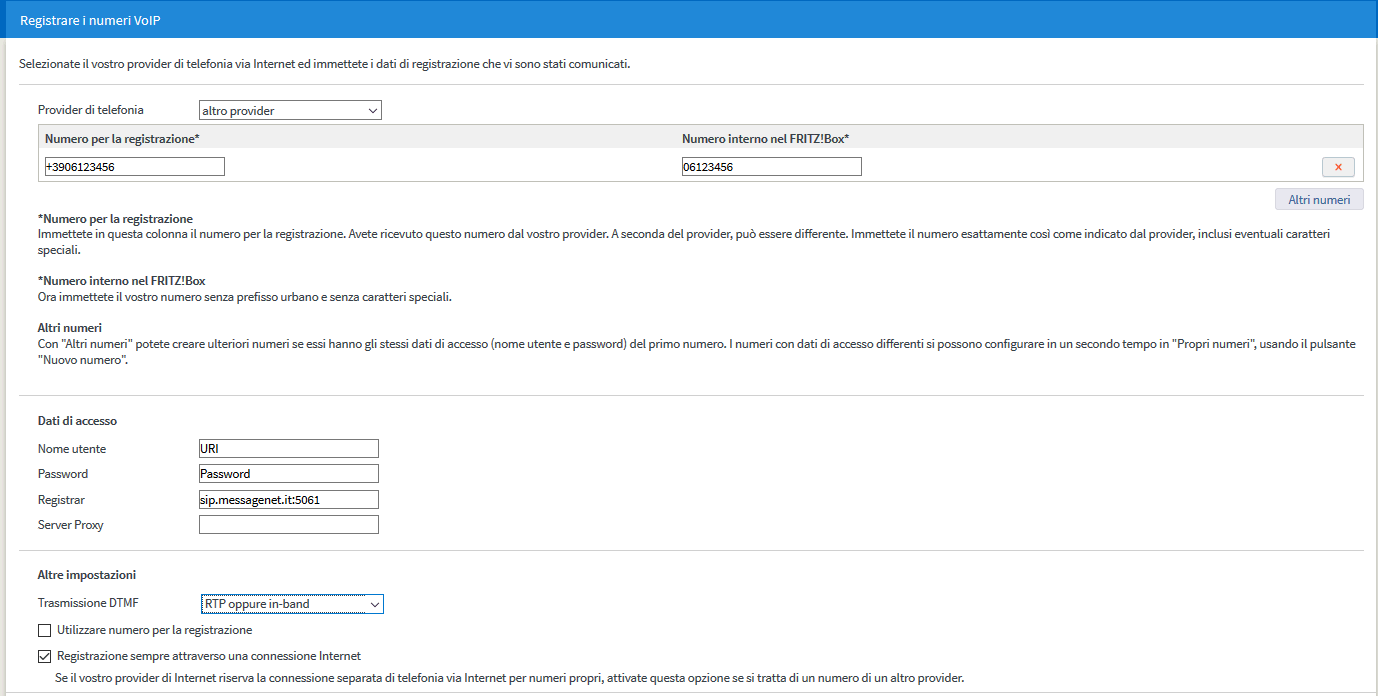 Cliccare su Avanti, controllare la configurazione e proseguire (sempre cliccando su Avanti).

Una volta registrato, da Telefonia > Propri numeri > Modifica numero (icona a forma di matita) entrare nella configurazione Messagenet e modificare la Dimensione del pacchetto in millisencondi, selezionando "20" dal menu a tendina.


NAT Traversal issues
Se il FRITZ!Box è collegato con la porta LAN1 come WAN dietro ad un altro Modem(Router), nelle modalità Avanzate dal menu Telefonia > Propri Numeri > Impostazioni attivare l'opzione per l'inoltro dei pacchetti voce e selezionare 30sec dal menu a tendina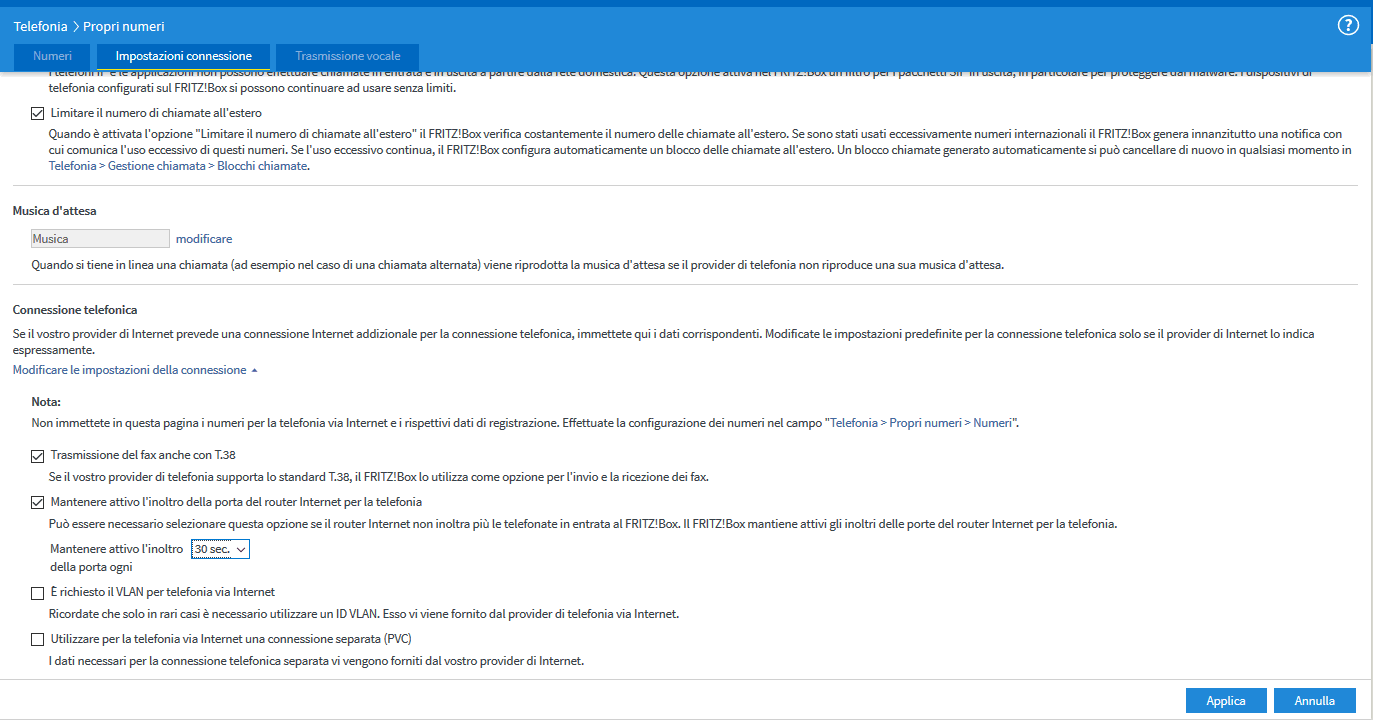 More Numbers on a single VoIP Account
As discussed in this article it's possible to configure Fritz!Box in order to manage more numbers active on a single VoIP Account.
Select (e tell us in order to enable this feature) the "P-Preferred Identity" mode:
Visualizzazione del Numero:



Landline details:



Fritz!Box Internal Number:
N.B.: ignore any explanation detail marked using star here, this is improper...



Especially this option, regardless what it reports, is required to be not enabled:

TCP transport Configuration
In order to connect to our server using SIP over TCP, configure your Fritz!Box as shown below: